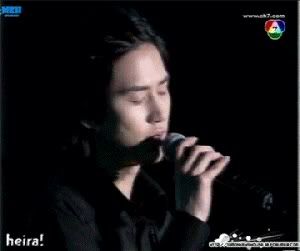 ( .GIF )
Got my package from DVD Heaven in. They tried to leave it last Wednesday but I guess no one was home to sign for it. Damn registered international mail. (Pictures further down.)

Did not go to a single Mardi Gras parade and I could care less. Hmm.

I had to pick mom up after the parade Monday at like 12:30. It lasted so late, I was surprised.

Thought I was going to have to bring mom to the hospital yesterday, but thankfully her ailment cleared up.

Tried to straighten up a bit in my room but it really didn't make any difference.

Boys Over Flowers and Supernatural have officially taken over my life.

I can't wait for Super Junior's 3집 to go on pre-order! Ugh, March, hurry up and get here.

Other stuff includes a meme I've been wanting to do for a long while.
( It's all in pictures. )
I seriously seriously want to go out of the country in the next 6 months. Ideally I'd like to go to South Korea, but IDK what I'd do once I got there. (I mean, I know what there is to do but yeah...) Lol. I need someone to go with me who would appreciate the trip. I know some people over there through cyworld who speak a bit of English but they're all in school. I'm just generally clueless about the whole thing to be honest.
IDK. Back to work tomorrow though. Lovely. ♥